Taking Action
False and misleading information is clearly a big problem in our digital lives, but what do we do about it? Seems daunting, right? Don't worry, in this section we have great tools and strategies to help you identify and stop the spread of fake news, misinformation, and disinformation.
The three Side Quests below are designed to help you go deeper. To learn a little more, to acquire new digital skills, and get one step closer to becoming a digital justice champion!

Side Quests
1. Test your fake news savvy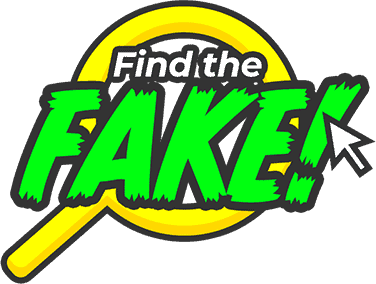 Spend some time on the Internet Matters quiz site to test how well you know fake news. There are three quiz options to choose from based on difficulty and suggested age range. Don't let the age ranges fool you, detecting fake news is hardly child's play!
Internet Matters is a not-for-profit established by the United Kingdom's largest internet service providers.
2. Learn to spot fakes
This 5-minute video from FactCheck breaks down how to spot fake — or bogus — claims. They give great tips that can be adapted to nearly any context.
FactCheck.org is a project of The Annenberg Public Policy Center of the University of Pennsylvania.
3. Support trusted sources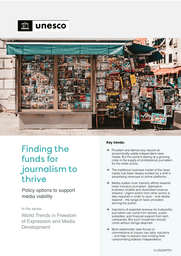 Supporting trusted news sources begins with stemming the tide of false and misleading information, but it doesn't stop there. This report from UNESCO gives tips for policymakers, civil society, and compelling case stories about building strong media ecosystems. The report is also available in French and Spanish.

3 Steps to Take
If you are ready take action against false and misleading information, here are three easy steps to get you started:
Learn more from the News Literacy Project on how fake news is made and distributed. Hint: it's all about the troll farms and astroturfing. The News Literacy Project is an American, nonpartisan nonprofit founded in 2003 by Pulitzer Prize winning journalist Allan C. Miller.
Visit the Reporters Without Borders 2023 Press Freedom Index to find out where your country ranks. Look at the details and see how you can act for press freedom in your country. Reporters Without Borders is an international nonprofit organization with headquarters in France. It has consultant status at the United Nations.
Check the memes and click-bait posts in your social media feeds on the Snopes website. Snopes fact checks (and then fact checks their fact checking) to get to the bottom of what's real and what's not-to-be-believed on the web. Snopes is a privately owned website that generates most of its revenue through advertising.

Congrats!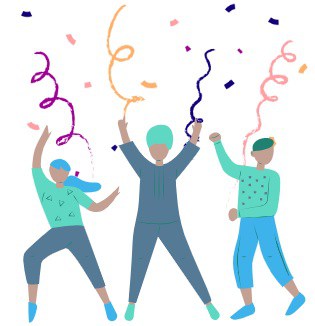 You are no fool! You know how to spot false and misleading information and — more importantly — you know how to take steps to stop it. You're making the web a safer, happier place for us all.
You should feel confident in:
Your understanding of the challenges facing communication rights today.
Describing hate speech and threats to journalism.
Taking steps to consume and share news from reliable outlets.
Ready to head onward? Great. Click Complete Lesson to learn about what you can and cannot say online.