Let's Hear from the Experts
Nicely done! You now know the difference between fake news, disinformation, misinformation, and generative AI.
Javier Tolcachier
Javier Tolcachier is an Argentine researcher at the World Center for Humanist Studies and communicator at the international news agency Pressenza.
Emma Theofelus
Emma Theofelus is an lawyer, activist and the deputy minister of Information and Communication Technology of Namibia.

Break Time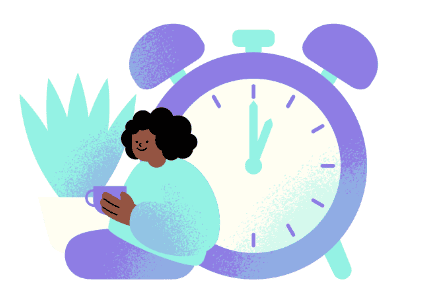 Time for a well-deserved break! Stand up and have a little stretch, wriggle your toes, take a few deep breaths. We're sure you've got a lot of questions and comments at this point. Take a moment to consider the following questions:
How have you and people you know been affected by false and misleading information?
Who do you think is mostly responsible for stopping the creation and distribution of fake news, misinformation, and disinformation?
What websites do you trust and why?
Ready to take action? Then let's move on to the next section.

Onward
You've got the definitions down, you've heard from the experts, now it's time to get out there and take action. Keep going to the final section of this session for some excellent tips and tricks to help you be fool-proof online.