Taking Action
You've studied, listened, and given communication rights some deep reflection. Now it's time to turn all that into action. Here are your side quests to help you take what you have learned and use it.
The side quests below will help you take action to protect communication rights, counter hate speech, and create democratic digital spaces.

Side Quests
1. Human Rights and Content Moderation
Article 19 is an international human rights organisation that works to defend and promote freedom of expression and freedom of information worldwide. Here is their 3-minute video on bringing human rights standards to content moderation.
2. Rabat Test for Hate Speech
Office of the United Nations High Commissioner for Human Rights has published a one-page document on the Rabat Test for Hate Speech. The document lists 6 criteria for identifying hate speech and is available in 32 languages.
3. What are Communication Rights?
A short interview with Cees Hamelink, communications advocate, on the essence of communication rights and how it relates to freedom of expression as enshrined in international law.

3 Steps to Take
Learn where countries stand on internet freedom and civil liberties. Freedom House, a Washington, D.C. nonprofit largely funded by the US State Department, has provided a score and ranking of each country along with explanatory information.
Use the Council of Europe Hate Speech Checklist to analyze content you find online and take appropriate action.
Check out the Digital Public Spaces resources on the WACC Global website, including a short animated video on the digital public sphere.
Congrats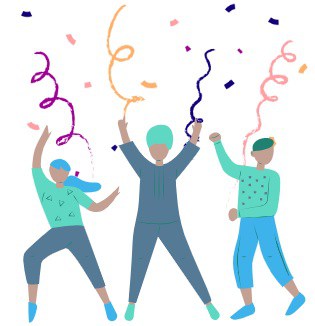 You know what to say, seek, and share online! You know your communication rights and how to defend them. You understand how to use your freedom of expression responsibly and use digital spaces for public good. After this session you should feel confident in:
You should feel confident in:
Describing the difference between fake news, misinformation, and disinformation.
Using reliable resources for fact checking and identifying misleading information online.
Taking proactive steps to stop online deception and better protect yourself and your organisation online.
This is the last lesson in Big Issues in Small Bytes. These session introduced you to many of the biggest challenges about going online and the basic concepts of digital justice. We encourage you to continue to the second part of our course, which is focused more on taking action and putting your digital justice skills to use! Click Complete Lesson to continue.